Results: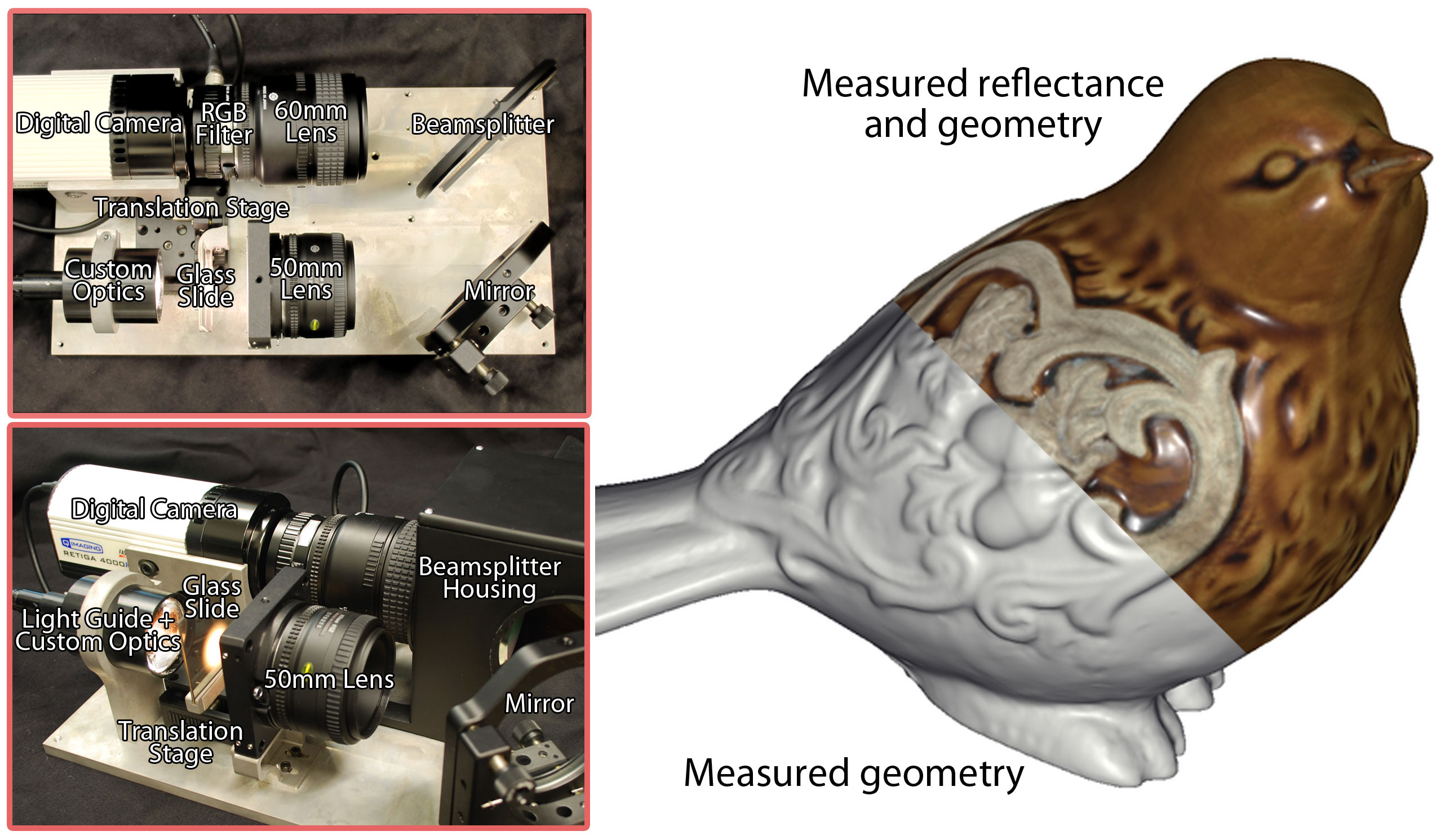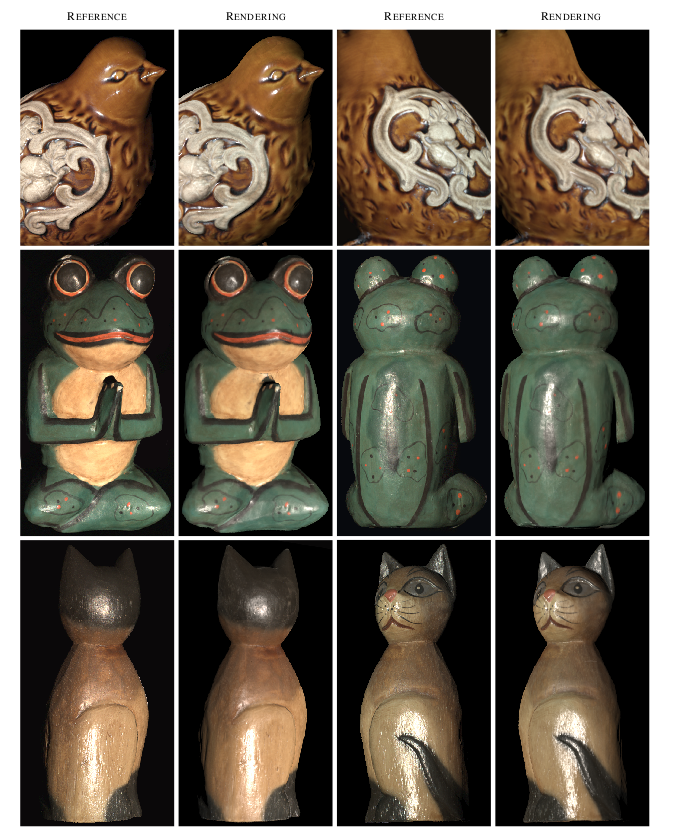 Data:
If you have questions or are interested in some other data from this project please e-mail
Michael Holroyd
.
For example, you might prefer the raw BRDF measurements obtained at each vertex, or individual 2.5D scans.
Each object has a .ply file that contains the triangle mesh, as well as a .fac file that contains linear blending weights for each vertex and a small set of basis BRDFs. The basis BRDFs are represented as regularly sampled single variable functions of the angle between the surface normal and half-angle vector.
The .fac file starts with a single ASCII line header with 3 integers.
M N K
M: The number of vertices (the same number as is in the .ply file)
N: The number of samples in the basis BRDFs (either 128 or 256)
K: The number of basis BRDFs (either 3 or 6)
Next is a block of 3*K*M binary floating point numbers that represent the blending weights. The whole thing is split into a block for each pixel, which is split into a block for each color channel, which has the K blending weights in it. In other words access it with:
weights[3*K*pixelIdx + K*colorIdx + basisIdx]
Finally, there is a block of 3*K*N binary floating point numbers that represent the K basis BRDFs each sampled regularly in the halfangle. Access them with
basis[3*(N*basisIdx + angleIdx) + colorIdx]
where
angleIdx = N * 2 * acos(n dot h) / pi;
Note that the .ply file also contains a color at each vertex, which is just the average color over the N sampled directions. Mostly this is just useful for testing and doesn't actually correspond to the diffuse albedo.
Sample code for reading files: